3 Easy Ways to Dye Eggs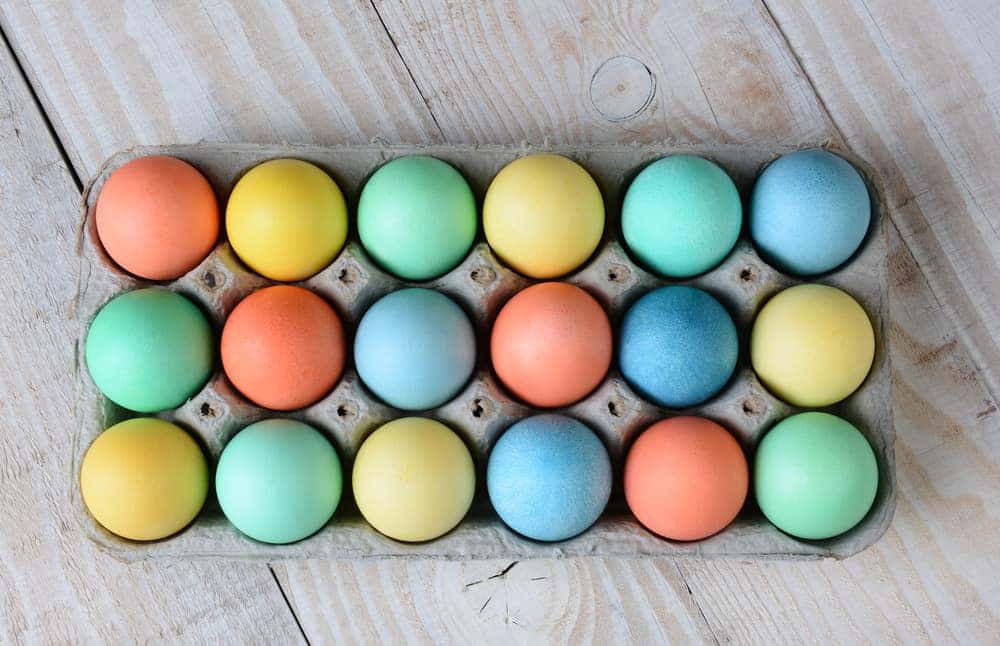 Cool Whip Easter Eggs
Dying Easter eggs can get messy which is why so many of us dread doing them. This makes a no mess and easy clean-up for dying eggs. I like to lay down a big trash bag and put all of the ingredients on it. Once you're done, just fold it all up in the trash bag and toss it in the bin. Dying eggs with cool whip give the eggs a really cool and trendy tie-dye pattern. Little tip: the longer the egg sits in the cool whip mixture, the more vibrant it will be. You can also use shaving cream instead of the cool whip if you would like.
Kool-Aid Easter Eggs
The cheapest and fastest way to dye your eggs. Everyone's got extra packets of Kool-Aid laying around in the pantry. It also smells amazing. No more vinegar smells! Total time only takes 10 minutes max, quick and easy.
Speckled Easter Eggs
Dye your Easter eggs with rice and food coloring. I haven't seen this technique used before and it creates a beautiful-looking egg. You put some rice in a baggie, add food coloring, mix it around, add and toss your egg, and voila, you've got speckled Easter eggs!