How to Reserve your Jeep Wagoneer and Grand Wagoneer
Be the first to enjoy and experience the All-New Wagoneer and Grand Wagoneer. Reserve yours NOW!
Reserving your own Jeep Wagoneer and Grand Wagoneer can be completed in just a few simple steps

1. Click here to be navigated to Jeep's Reservation Page.
---
---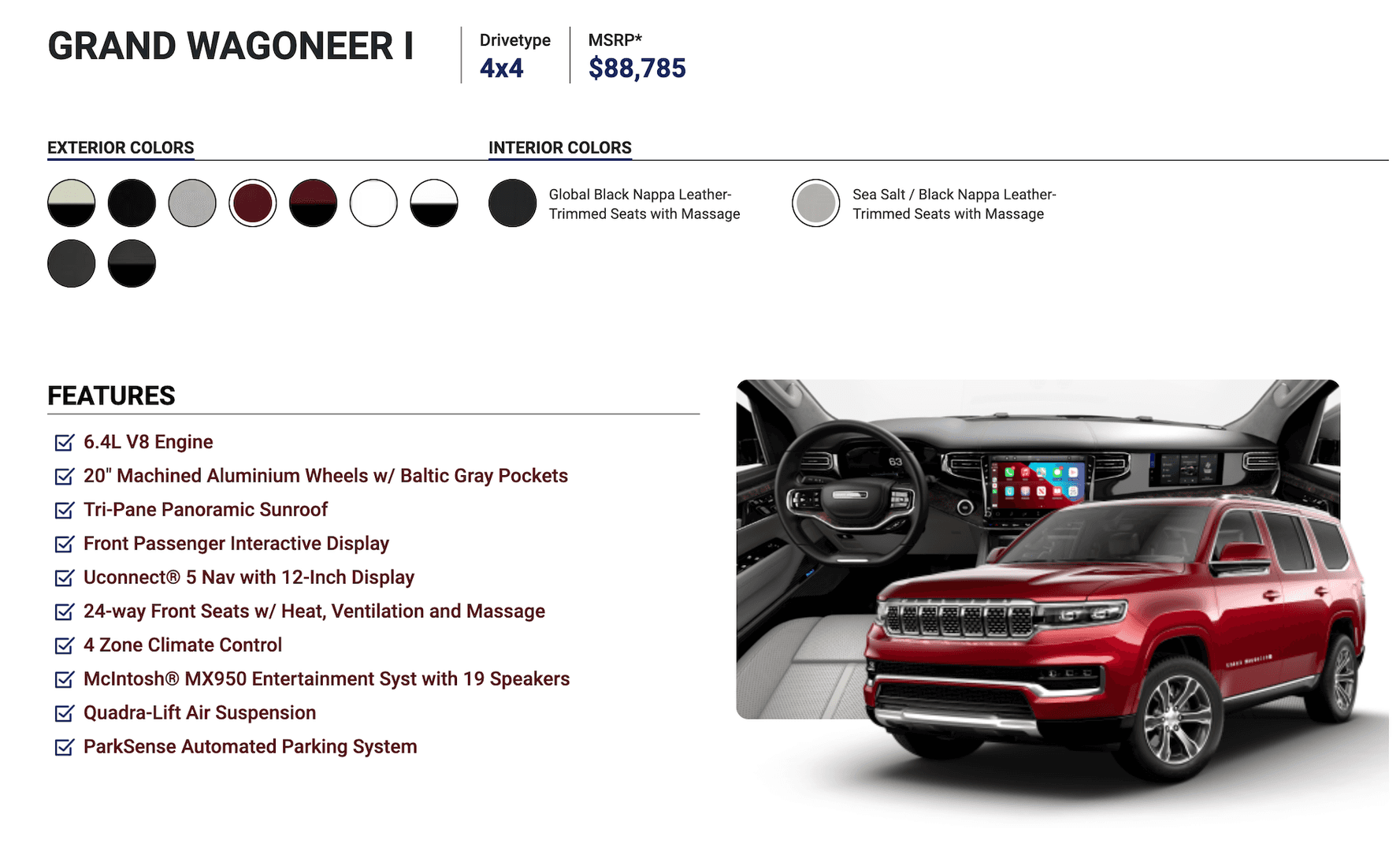 3.Customize the exterior and interior options and features
---
---
5. Click Reserve Now at the bottom of the page.
---
---
After we receive the reservation, we will contact you with updates regarding the delivery of your vehicle. If you have any questions, please contact us at 410-749-1301. We will be happy to assist you.